We are licensed therapists who bring expert knowledge, skill, compassion, and over 20 years of experience to our work with our clients. We help our clients heal and release wounds from the past, resolve current struggles and issues, and find a deeper sense of joy, wholeness, and intimacy. We work with adults, teens, children, couples, and groups. Our office is located in Los Gatos California.

We offer several modalities to address specific issues. Click the links to the right to read about some of them.



Brian Winkler, Ph.D. Licensed clinical psychologist.
For more than 30 years, I have been helping people move through major life transitions, heal deep core issues, experience a deeper intimacy and harmony in their relationships, and feel more of a sense of life meaning and purpose. My style is warm, personal, interactive and empowering. I believe in doing deep work with my clients and not just intellectualizing issues.

My specialty areas include life transitions, trauma, couples counseling, loss, mid-life issues, relationships, and spiritual issues. I work with adults, teens, and children ages 6 and up.


I draw upon modalities including Jungian, psychodynamic, and holistic. I listen deeply, hold a compassionate space, teach skills, give encouragement, and accompany my clients on their journey towards healing and wholeness.

I have been a student and teacher of meditation for many years and include meditative practices in my therapy approach when appropriate. I also have a strong grounding in the best of contemporary psychology including over 20 years of experience and advanced training in EMDR for trauma resolution.


To schedule an appointment or for more information call (650) 306-8188
or email brianwinklerphd@lifepassage.com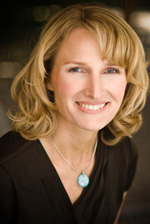 Catherine Crawford, MFT, Registered Art Therapist
Over the years, my personal style has evolved as a blend of intuition and creativity with a holistic-transpersonal approach. I listen deeply for the strengths in my clients and provide a space for these to shine while we gently remove the obstacles that may be impeding a joyful life filled with alignment to your purpose. One of my strengths is that I am intuitive which gives me another channel of information to tap into to assist you in your process.

As in all of my therapy, my commitment is to be of service with deep respect for who you are. Many clients find that the weaving of this intuitive input enhances their process and encourages the cultivation of their own intuitive compass. My goal, as a witness in your life, is to give you as many tools as possible to use in living to your fullest.
To schedule an appointment or for more information call (650) 562-1838
or email Catherine@lifepassage.com