Advance praise for The Highly Intuitive Child: A Guide to Understanding and Parenting Unusually Sensitive and Empathic Children by Catherine Crawford.
"A gentle and insightful approach to parenting children with highly intuitive abilities or sensitivities. She is especially strong when discussing the value of art in a child's growing development...There are pearls of wisdom here for parents of children on the high end of the sensitivity spectrum, with or without intuitive abilities. Recommended ." —Library Journal
"Crawford steps up to the plate, dealing with the intuitive child's difficulties at home and at school, and encouraging parents to offer love and acceptance. Crawford outlines 10 important skills that parents can teach intuitive children ranging from learning how to tell the difference between random fears and intuition, to how to turn down the volume on "intuitive antennae." .......she offers sincere support and practical information to parents searching to aid and more deeply understand their highly intuitive child. —Publishers Weekly
"The receptive intuition of a child is often 'on', acting as sixth sense--and such a sense can be difficult to cope with in a sensitive child. From difficulties falling asleep to an exaggerated sense of responsibility about healing people and 'acting out' stress or the pains of others, THE HIGHLY INTUITIVE CHILD is a pick any education or parenting collection needs". —Midwest Book Review
ABOUT THE AUTHOR: Catherine Crawford, MFT, ATR is a licensed Marriage and Family Therapist and Registered Art Therapist with 2 decades of experience providing therapy to children and adults of all ages. She specializes in the unique needs of highly intuitive children and adults in her private practice in Los Gatos, California.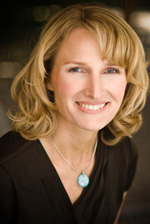 email Catherine@lifepassage.com

Purchase The Highly Intuitive Child: A Guide to Understanding and Parenting Unusually Sensitive and Empathic Children Catherine Crawford. Hunter House, $15.95 paper ISBN 978-0-89793-509-8

Amazon.com
Barnes and Noble
Hunter House Publishing